To all our customers and clients we want to say, THANK YOU!  THANK YOU!  THANK YOU!  The past 30 years has been amazing.  Our family has been blessed by the support and friendship of countless customers and clients over the years.  Many of which have been regulars since the beginning and have become like family.
We will be conducting full service auctions for Charities and Benefits, Business Liquidations, Onsite Government Surplus Auctions, Online, and Virtual Auctions.
Have an Auction or Appraisal need?  Don't call the biggest, call the best!
Family Owned and Operated
As an auctioneer, Mike Garner is one of the best in his field.  He graduated from Missouri Auction School in 1978 at the age of 15 and has been conducting government surplus vehicle and equipment auctions full time since 1986.  He is also a graduate of the Certified Auctioneers Institute at Indiana University, and Graduate Personal Property Appraiser.  He served as president of the Florida Auctioneers Association in 2001, and again in 2015.  In 2012, he was inducted into the F.A.A. Hall of Fame.  There are no other surplus vehicle and equipment auctioneers in the entire state of Florida with the professional credentials that Mike possesses.
In Memorium
Tom Garner 1929 - 2017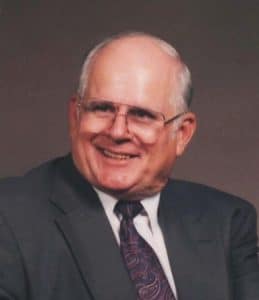 We are pleased to announce that we will be refocusing our service to include more Benefit and Fundraising Auctions.  For many years, we have conducted very successful auctions for various charities and worthy causes.  Our family has always been about giving and helping the community using our God given talents.  For that reason, we want to focus more attention to conducting Benefit Auctions.  Also, we have a lot of fun doing them.
Hiring a professional auctioneer to sell at your event will pay for itself many times over.  After all, you may be able to ride a horse, but that doesn't make you a cowboy.  You may be able to drive a fast car, but you will crash and burn in a race.
We can offer services that many other benefit auctioneers cannot provide such as:
Lead auctioneer with 40+ years of experience
Professional clerking and inventory management.
Professional registration and checkout
Professional bid spotters
Call us if we can provide professional auction management for your organization or event!