We're Not Trying To Be The Biggest, We're Trying To Be The Best!
Florida's only monthly indoor vehicle and equipment auction!
In 2004 Michael Garner and his wife Peggy founded Garner and Associates Auctioneers, Inc. a company that specializes in the selling of government surplus vehicles and equipment.  Mike brought with him over 30 years of experience in selling government surplus.  Over the years, Garner and Associates Auctioneers have become one of the top companies in the Southeast in conducting government surplus auctions.
Family Owned and Operated
As an auctioneer, Mike Garner is one of the best in his field.  He graduated from Missouri Auction School in 1978 at the age of 15 and has been conducting government surplus vehicle and equipment auctions full time since 1986.  He is also a graduate of the Certified Auctioneers Institute at Indiana University, and Graduate Personal Property Appraiser.  He served as president of the Florida Auctioneers Association in 2001, and again in 2015.  In 2012, he was inducted into the F.A.A. Hall of Fame.  There are no other surplus vehicle and equipment auctioneers in the entire state of Florida with the professional credentials that Mike possesses.
Tom Garner 1929 - 2017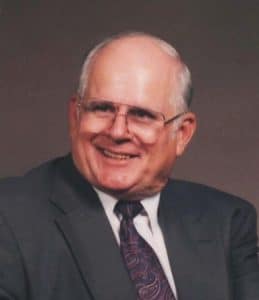 The Garner Family and the Auction Industry mourns the loss of Tom Garner.  On November 14, the auction industry lost one of it's great ones.  Tom was born in Iroquois County, Illinois and served his country in the Air Force as a crewman on a B-29 during the Korean War.  In the late 1970's he decided to pursue his dream of being an auctioneer and attended the Missouri Auction School.  He sent his three sons to auction school the next year, thus creating the Garner family of auctioneers that exists to this day.  He was very involved in the Florida Auctioneers Association serving as President in 1986.  He, and the Board of Directors he served with spearheaded the effort to create a Florida auction license law to protect consumers, and the industry as a whole. It became law while he was President of the F.A.A.   Tom's easy going spirit and kindness made him beloved by both buyers and sellers at his auctions.  He was a mentor and an inspiration to many of finest auctioneers in the state.  He will be missed by all who knew him.
December 1, 9:00AM
Government Surplus and Consignment Vehicles and Equipment From: Polk County, Polk County Sheriff, Pasco County, City of Winter Haven, City of Sarasota, and Other Consignors.